Coronavirus (COVID-19) Update
Covid-19 (Corona Virus): Due to the ongoing pandemic, Beyond Care has implemented temporary measures in an effort to avoid the spread of the virus to our participants and staff members.
Beyond Care will continue to follow Commonwealth Government and Department of Health advice and requirements. Any specific NSW requirements will also be followed when we know about them.
For anyone visiting any Beyond Care site we request that you follow the infection control at each site.
All of our services are currently open and operating normally with some practical, cautious and precautionary measures that have been identified and put in place.
If you are our participant or staff and is concerned about COVID-19 and its potential impact on yourself please contact us on 02 8678 0345 or email support@beyondcare.com.au
or contact National Coronavirus Helpline on 1800 020 080
For more information:
Department of Health
https://www.health.gov.au/news/health-alerts/novel-coronavirus-2019-ncov-health-alert
World Health Organisation
https://www.who.int/emergencies/diseases/novel-coronavirus-2019
Capacity Building
Our capacity building services supports children and young adults with a disability to be independent and build new skills.
Beyond Care's mission is to provide services that are unique and flexible, providing results that are more efficient, reliable and dedicated to improving the Quality of Life of each individual.
To provide a holistic comprehensive service utilizing core values of respect, professionalism and reliability. Hence providing a high quality and person-centred care.
Is to provide services that are unique and flexible, providing results that are more efficient, reliable and dedicated to improving the quality of life of each individual.
To provide professional and skilled staff that can support, empower and enrich an individual's life.
To continuously strive to improve services by reviewing and evaluating our services through regular reviews and feedback.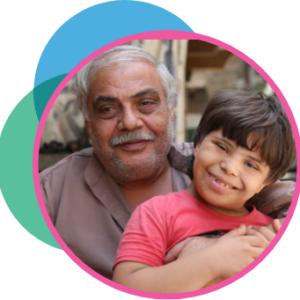 When's the last time you had professional & experienced caring staff?
We Work in
Disablity Care
We provide care service in home.
We provide personal care to all our clients
We provide shared living facilities.
We provide short term accommodation service.
Contact Time Mon – Fri : 08:30 – 18:00
WHAT IS YOUR APPOINTMENT POLICY?
Give us a call : (02) 8678 0345
Email us on : admin@beyondcare.com.au
One of our friendly service coordinator will arrange a meeting to discuss your support needs.
Beyond Care is always on the lookout for talented and passionate individuals to contribute their skills to our company.
When you work for us you'll be challenged and invigorated by the positive impact your work has on the lives of people with disability, their families and carers.
ADAM
"My monthly stay at respite house, helps my mum to have a break and I get to meet my friends at respite house where we go out for different social outings."
Paula
"I look forward to my weekly Friday outings with my regular staff. We go every week to explore new places and learn how to catch public transport."
Anthony
"My regular staff helps me with my daily personal care and maintains my house clean with me. Last week I went on cruise to watch vivid show with my staff."